When it's Hard to Receive
I don't deserve this. That's what I thought when I drove away.
Before I left the property, a man with a long white beard, loaded up not one, but two bikes into the back of my car. One was hot-red. The other was pastel, a beach cruiser for my daughter for Christmas.
He wanted NO money.  So, I paid him nothing and drove off with what seemed like everything packed into the back of my SUV.
I wanted to cry. I don't deserve this.
It felt all wrong — to receive… To take… And, to give — nothing. I'll have to find a bike and bring it to him. I'll have to pay him back.
Yet, as I drove home, God essentially reminded me, "Kelly, this is what it is all about… You gave nothing, and Christ gave you everything. And, He still does…"
I wanted to cry.
Jesus gave me everything. Jesus paid my price. Jesus loaded up the back of my car with gifts, learnings, help, freedom and hope; I just take it all home with me, time-and-time again. My life is radically different because of Him. I have eternal life now. I have joy instead of depression. Hope instead of sadness. Go-power instead of complacency.
Yet, I can't help but note — just as it was hard to take those bikes home without paying — it's often hard for me to receive good things from God, for myself.   It can be hard to accept care from others when I feel like I should be the one giving. It can be hard to spend time with God, when I feel I should be cleaning the house. It can be hard to make goals for myself, when I don't feel like I count that much. It can be hard to take me-time when there doesn't appear to be enough time.
It's too luxurious. Too self-centered. Too much to think about me.
What about you? Do you ever feel this way?
Have you pushed "receiving" off because there is always someone or something else that needs attention?
Many times, I believe, we don't receive God's care and help because we don't make room for it. We don't accept it.  In other words, we don't want it.
But, Jesus whispers, "Come with me by yourselves to a quiet place and get some rest." (Mk. 6:31)
Will we? Will we come away with Jesus this year? Will we make the space to join hearts and hands with Him?
This is the very reason why I created the "Breakthrough Retreat".  It is so we can get some "me-time" with God. So we can hear His heart for our year. So we can receive His love. So we can connect to His heart. So we find hope, faith and love revived this year.  I want this retreat-place to be a connecting-point to the heart of God.
We will worship, pray, read scripture, unite together, forge new friendships and receive God's love, together. I will be praying together with each person by name. I want you to be there.
The morning retreat cost is $29 (to cover costs, technology, logistics and more…)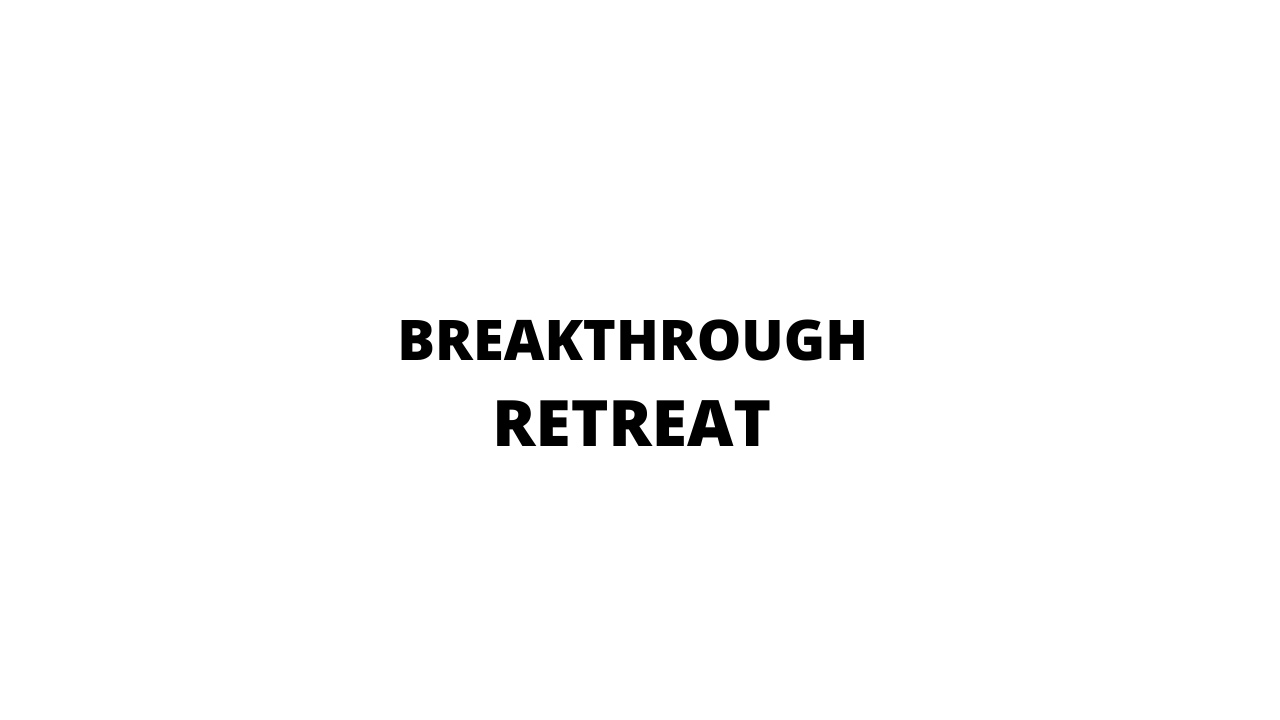 Breakthrough Retreat
Make space to encounter God. Gain new strength for this year.
January 9, 2020 from 10 AM ET – 1 PM ET via Zoom.
Register today (via the button below) for the Breakthrough Retreat on January 9, 2021 from 10 AM ET to 1 PM ET. You are worth it.
Testimonials
"Kelly is a great encourager! Her greatest desire is that you should know who the Lord created you to be and who you are as a daughter." – M.R.
"Kelly brought light into my very dark world by demonstrating what the true love of Jesus looks like!" – D.P.
"Kelly's "realness", no matter the cost has helped liberate me from all the masks I carried. Christ uses her to powerfully deliver freedom in every conversation." – S.A.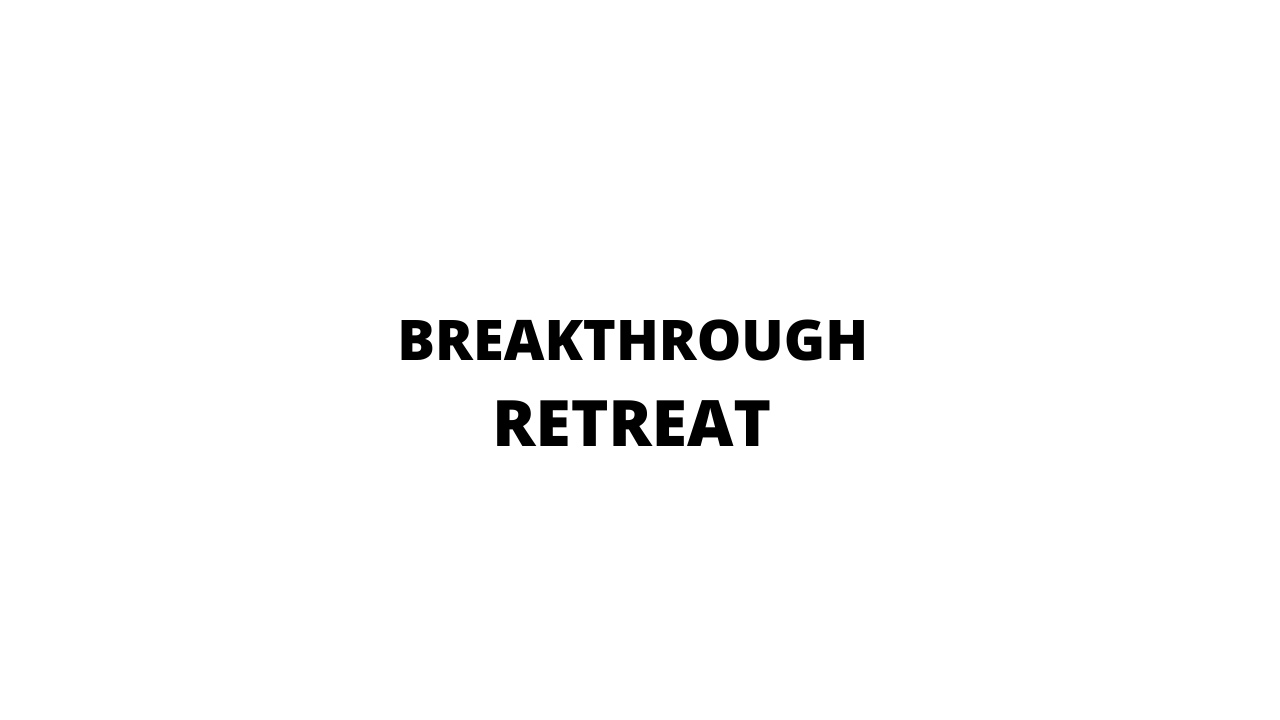 Breakthrough Retreat
Make space to encounter God. Gain new strength for this year.
January 9, 2020 from 10 AM ET – 1 PM ET via Zoom.
Frequently Asked Questions
1. Will there be a recorded version?
If you are unable to attend, but you would like to be a part of the event on your own time, my plan is to create a recorded version. Simply buy a ticket for the retreat and let me know via email that you will be "watching at home". I will send you the file after it is complete. For more information or if you have questions contact kelly@purposefulfaith.com
2. How will we have the meeting? 
The event will be hosted on Zoom. Please check your Zoom account for updates prior to the event. Lines will be muted.
3. How often will you be having retreats?
I would like to have these retreats quarterly or every other month. My dream is that we can know each other. I would also like to place people into small groups that they can regularly meet with and form relationships. My dream is that we become even more of a tight-knit community.  I will love to pray for the small groups at times and I hope this is something that can continue for a long time.
4. How can I continue to connect and build accountability?
I will be creating a dedicated page for your small group to meet, talk, encourage and support each other. I am looking for alternate locations to Facebook. Stay tuned. I hope to announce this during the retreat so that you can continue to meet with a small band of women. Additionally if I can set it up (depending on the retreat group size), I may even have you meet your small group during the event.
5. Is there more I can do with you?
On the retreat, I will share some more ways we can go deeper and grow in intimacy with God. Stay tuned.
6. Will I stay with my small group?
Yes, I hope to form a small group at the first event and to keep you connecting at future retreats. Let's do life together!
7. Can I invite my friends to join this or is it only for Purposeful Faith readers?
Everyone is welcome!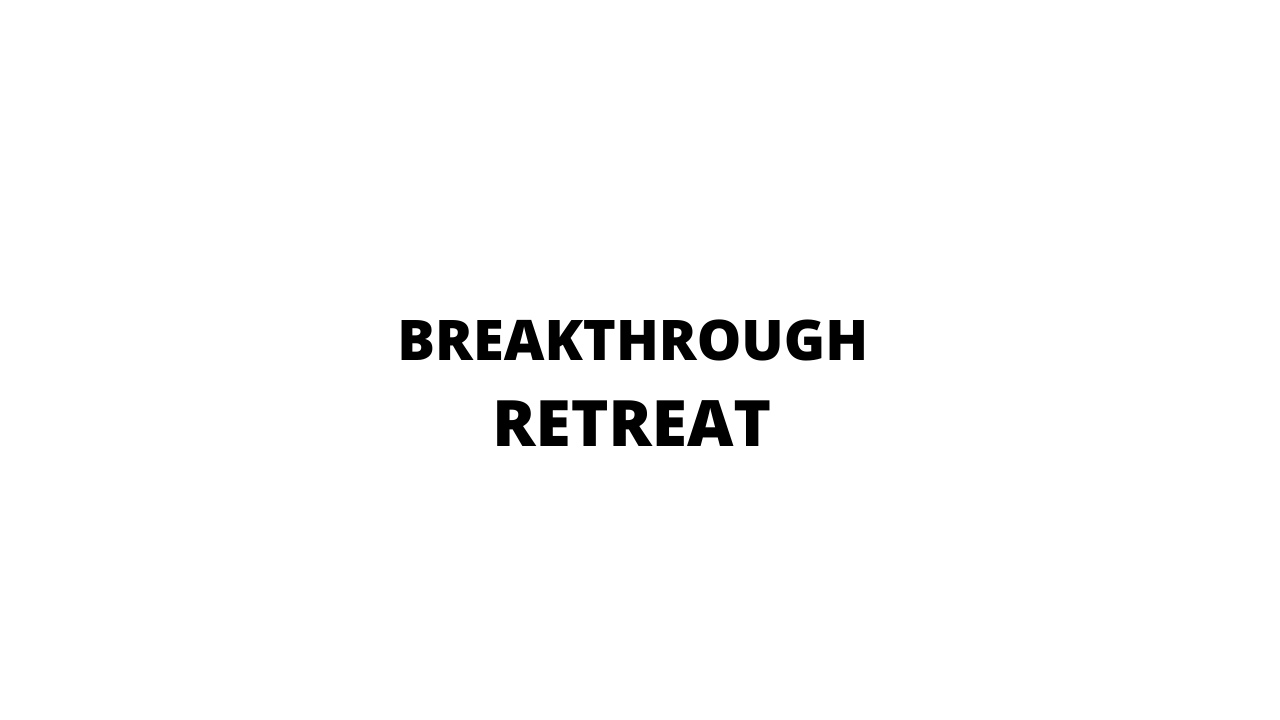 Breakthrough Retreat
Make space to encounter God. Gain new strength for this year.
January 9, 2020 from 10 AM ET – 1 PM ET via Zoom.
The post When it's Hard to Receive appeared first on Purposeful Faith.