Your Gift To UMCOR Makes God's Love Tangible To Survivors Of All Kinds
As tropical storms, flooding, wildfires and extreme heat intensify between May and November, thousands of U.S. residents will experience damaging extreme weather. During these elevated times of crisis, the most comforting words survivors could hear are "we'll help!"
Because of people like you who say "we'll help," UMCOR and its partners are able to offer hope and healing to communities across the nation.
While we all are vulnerable to extreme weather, those neighbors living in socioeconomically disadvantaged areas are even more susceptible to the hardships that follow natural disasters.
When you believe in UMCOR's historic mission of alleviating suffering, you equip our partners to bring help and hope to the most marginalized survivors.
Your gift to UMCOR today will help us continue to build on the longstanding partnerships and infrastructure that enable UMCOR-trained responders to be able to say to their neighbors, "we'll help!"
In the aftermath of storms, UMCOR is there with critical supplies and the expertise to connect people to the help they need. And you know that even when disasters fall off the front page, your UMCOR support is there helping communities recover. Your gift will support disaster response so that more communities will get the help they need to rebuild. Please say, "yes, I'll help!" Make an impact with a donation now.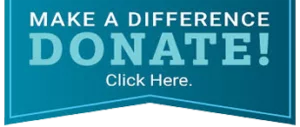 The post Your Gift To UMCOR Makes God's Love Tangible To Survivors Of All Kinds appeared first on CCM Magazine.